Linear Guides & Actuators
Linear Motion Products For Industrial Automation
Most Orders Shipped in 24 Hours

CLICK to view our line card. We're proud to represent automation industry leaders with a wide range of industrial automation solutions. From sales of PMI linear guides and ballscrews, Nexen linear rail brakes, Techman Cobots, Moteck electric column lifts and more. We're located in Zeeland, Michigan and we offer in-stock items for both same-day-shipping and local pickup.

"Which is better? THK SHS series or PMI MSA series?" CLICK to view our detailed video comparing the THK - SHS series to the PMI - MSA series of linear rails and carriages. Our lineup of PMI linear rails and carriages are a direct drop in alternative to THK, and our envelope dimensions are directly interchangeable with THK. Learn more by clicking the link to our video.
Linear motion applications can be found across a wide variety of industries and manufacturing processes. A few include the automotive industry, semiconductor & electronics, food & beverage, machining tools, the medical and aerospace industries and more.  Quality inspection, automation, increased efficiencies and competition are much of the driving force behind linear motion systems.  As automation continues to grow across these industries, the need for knowledgeable partners is rapidly growing. Choosing the right partner for your linear motion solutions, including linear guides and actuators can make or break your project.
THIS IS WHERE MIDWEST AUTOMATION SUPPLY CAN HELP
Introducing Midwest Automation Supply
Midwest Automation Supply is a full service linear guide and actuator supplier located in Zeeland, Michigan. We specialize in helping companies to match the ideal linear guides and linear actuators for their specific linear motion applications.  We currently stock PMI rail and carriages and Motek linear actuators. Our in-house CNC machining capabilities mean we can modify (cut) your square rail linear guideways to meet your precise requirements (FREE of charge). We provide linear guideways and linear actuators to companies nationwide. 
What are Linear Actuators?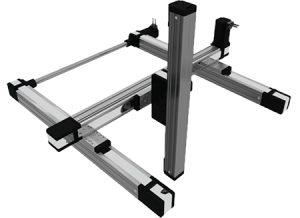 Linear actuators use linear force to turn rotational motion into linear motion — motion in a straight line. Linear actuators are used in a wide variety of machines and equipment. Common automation tasks for linear actuators include sorting, filling, conveying and more. Linear actuators can be reprogrammed to handle your applications today and into the future.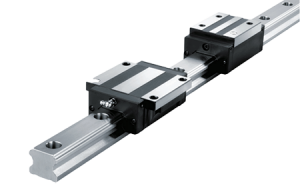 Linear guides excel at delivering heavy objects or products with ease. Linear guides are well-suited for linear motion applications that require the ability to move high loads, high speeds and a great degree of accuracy. When you buy our linear guides, we can cut them to the exact length you need. FREE of charge. 
Companies choose to trust Midwest Automation Supply for three primary reasons: 

Experience
We have deep expertise in linear guides and actuators. Partnering with the right company can help save both time and money, and using our expertise, we're able to help to ensure a successful outcome.

Service - CNC Machining Capabilities
From quoting, packaging, delivery and support, no one is more committed to providing world-class service than the team at Midwest Automation Supply. Not only that, but our CNC machining capabilities allow us to make part modifications in-house, and we are also able to quickly cut your square linear guide rails to precise lengths at no extra charge. Most orders ship within 24 hours, ensuring you'll quickly have your product in hand, no matter your location.

Competitive Pricing
Let's face it. Pricing matters. What you'll find with Midwest Automation Supply is the best combination of service, expertise and pricing in our industry. For these reasons and more, we consider ourselves to be the value leader in our industry. Our many longstanding customers agree.
Our entire team is committed to helping our customers reach their full potential with automation. From providing world-class products, service and support, we strive to be the go-to partner of choice for companies seeking to fine-tune, build-upon, or get started with automation. 
Located in Zeeland, Michigan, Midwest Automation Supply is a leading provider of linear guide rails and linear actuators. A couple of things that set us apart is our ability to quickly cut your rails to any length (FREE of charge), and the ability to add dowel holes in the rail, carriage or both! With in-house CNC machining capabilities, we're able to modify and fine-tune linear motion products, that off-the-shelf providers can't. Our central location in Michigan gives us the ability to efficiently ship our products across the United States. 
ARE YOU USING THE RIGHT LINEAR GUIDES AND ACTUATORS FOR YOUR APPLICATION?
It isn't always easy to identify the proper linear motion system for your application. Using the acronym LOSTPED, we can address factors that should be considered when choosing and sizing a linear motion system. What is LOSTPED? Load, Orientation, Speed, Travel, Precision, Environment and Duty Cycle. Taking these factors into account will result in a better automation outcome. Need help? We can help you achieve the outcome you're looking for. 
(Call for pricing and availability for quick shipping or same-day pickup)
Frequently Asked Questions
Have a Different Question? Need Pricing?